 NEW YORK UNIVERSITY
RESEARCH AUDIOLOGIST- NEW YORK UNIVERSITY
Translational research in auditory prostheses-Svirsky Lab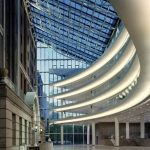 We are searching for a new team member, a research audiologist (M.A., AuD or Ph.D. in Audiology) to work with us in the areas of cochlear implants, hearing aids, and speech perception. 
The audiologist would work with three principal investigators (Mario Svirsky, PhD, Elad Sagi, PhD, and Mahan Azadpour, PhD), other core members of our team (Nicole Capach, AuD, and Ariel Hight, PhD), and other collaborators in areas such as basic neurophysiology, signal processing, or the interaction of cognition and speech perception.
We are looking for a positive, intelligent person whose primary duties will be to recruit, schedule, and test research subjects, and manage the resulting data. Current knowledge of cochlear implant fitting procedures is highly desirable. Similar knowledge of hearing aid fitting as well as auditory evoked potentials is highly desirable as well. Excellent interpersonal skills are key, as a large component of this position is interacting with subjects as well as with our research team. Other necessary traits include excellent organizational skills and experience in administering behavioral tests (speech and/or psychoacoustic). Prior research experience would be beneficial. 
We are biased, of course, but we think this is a very cool opportunity to use your audiology skills to contribute to our research enterprise and help us figure out how it is that the human brain can understand speech, even under amazingly difficult conditions.
Audiologists interested in the position should send a CV to Nicole.Capach@nyulangone.org and mario.svirsky@nyulangone.org (mailing address:  550 First Avenue, NBV-5E5, Department of Otolaryngology, NYU School of Medicine, New York, NY 10016).  
Website: https://med.nyu.edu/research/translational-auditory-research-lab/