The Third International Symposium on Inner Ear Therapies (ISIET)
AFIDOC 2023 | 14 – 17 May 2023 | Jerusalem, Israel
AFIDOC 2023 will be associated with The Franco-Israeli Sleep Meeting.
The scientific program will include many topics in the field of our specialty presented by prestigious French and Israeli speakers.
For further information: https://pwm-events.com/afidoc-2023/
Registration: https://paragon.eventsair.com/afidoc-isda-2023/isda-afidoc-english/Site/Register
Acoustical Society of America - Nashville, TN (December 5-9,2022)
NIH Outstanding Scholars in Neuroscience Award Program (OSNAP)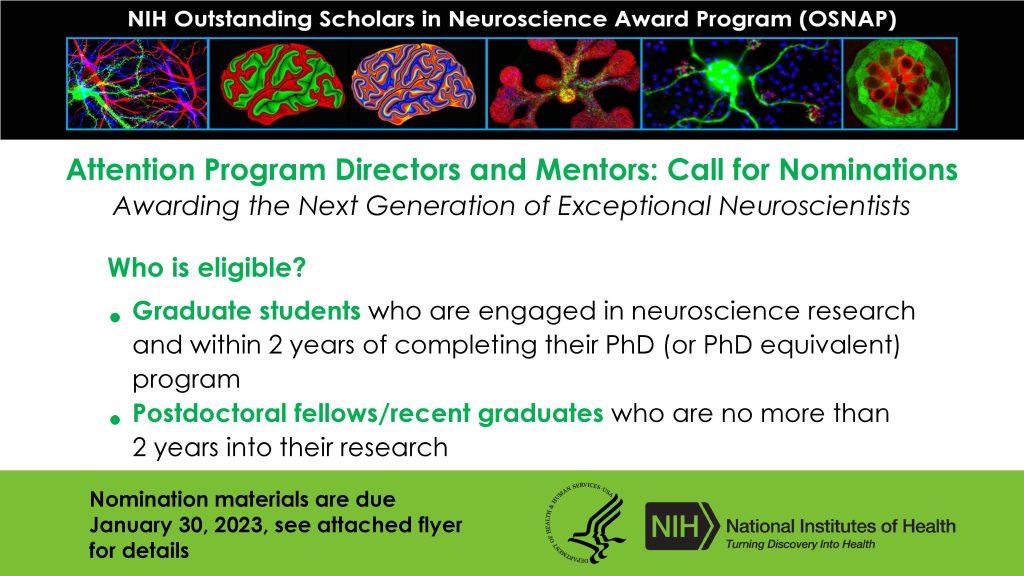 International Symposium on Auditory and Audiological Research : 23-25 August 2023, Nyborg, Denmark
International Symposium on Auditory and Audiological Research (ISAAR 2023), www.isaar.eu, 23-25 August 2023, Nyborg, Denmark.
At ISAAR 2023, we will have four overarching themes organized as symposium sessions, with the following invited speakers:
Imaging the auditory system
Daniel Keppler, Anders Fridberger, Michel Moerel, Colette McKay
The aging auditory system: Physiology and perception
Judy Dubno, Douglas Fitzpatrick Aravindakshan Parthasarathy, Nathalie Giroud
Perceptual consequences of hearing loss & models of hearing
Jennifer Resnik, Naomi Bramhall, Andrew Oxenham, Sarah Verhulst
Machine listening and novel hearing technologies
Jesper Jensen, Volker Hohmann, Romain Serizel, Dorothea Kolossa, Owen Brimijoin
In addition, as at earlier ISAAR meetings, we welcome contributions from a wide range of topics including, for example, perceptual and physiological measures of auditory function, measures of hearing loss, auditory modeling, hearing-instrument signal processing, aided outcome measures, multi-sensory speech perception, communication in complex environments, advances in neurotechnology, and cognitive auditory neuroscience. Contributions within the symposium themes will be considered for either a contributed talk or a poster presentation in one of our extended poster sessions. Contributions outside the four overarching themes will be considered exclusively for poster presentation.
Abstract submission
The conference proceedings for 2023 will consist of the abstracts from all contributions to the conference, which is different from earlier ISAAR's where the proceedings consisted of manuscripts from a selection of the contributions. Authors who are interested in contributing a written account of their contribution are encouraged to submit to our special issue series with Trends in Hearing (https://isaar.eu/special-issues/).
Abstract submission and conference registration for ISAAR 2023 will open 15 March 2023. We invite any scientific contributions within auditory and audiological research. 
Abstract submission deadline: 15 May 2023
Notification of acceptance: 15. June 2023
Please see www.isaar.eu for more information.
Molecular Neuroscience: Focus on Sensory Disorders Miami Winter Symposium 2023
Conference title:
Molecular Neuroscience: Focus on Sensory Disorders
Miami Winter Symposium 2023
 Dates:  January 30 – February 1, 2023
Location:  Miami, FL, USA
 Website:  http://www.miamiwintersymposium.com
Secretariat:  Gemma Boodell, Elsevier, The Boulevard, Langford Lane, Kidlington, Oxford, OX5 1GB, UK
Email: g.boodell@elsevier.com
Short announcement / Synopsis:  The Miami Winter Symposium 2023 is dedicated to Molecular Neuroscience: Focus on Sensory Disorders and includes an international line-up of renowned speakers – selected to provide attendees with a unique opportunity to meet with and hear from representatives from leading research centers on basic research, translational issues, and potential or actual clinical applications in sensory neuroscience.
Abstracts are invited for short Spotlight Talks and Posters on the conference topics - hearing, vision, smell, taste and pain/itch/touch – by September 16, 2022 to supplement the invited plenary program.
NIDCD Predoctoral Fellowships Webinar: November 15, 2022; 12 PM Eastern
Please join NIDCD extramural research training officer Alberto Rivera-Rentas, Ph.D., and Office of Scientific Review Chief Melissa Stick, Ph.D., M.P.H, on November 15 at noon Eastern time for a virtual webinar to discuss Ruth L. Kirschstein National Research Service Award (NRSA) fellowship program opportunities for predoctoral students.
The predoctoral fellowship category includes students in Ph.D., M.D., and Au.D. programs. Dr. Rivera-Rentas and Dr. Stick will provide details about the programs, describe the application and review process, discuss tips for writing a successful application, and answer participant questions. A live Q&A session with Drs. Rivera-Rentas and Stick will follow the presentation. Participants are encouraged to submit questions by emailing them to NIDCDinfo@nidcd.nih.gov by October 25. The webinar will be recorded and posted on the NIDCD website.
What: NIDCD Predoctoral Fellowships Webinar.
Who: Alberto Rivera-Rentas, Ph.D., NIDCD extramural research training officer and Melissa Stick, Ph.D., M.P.H., chief, NIDCD Office of Scientific Review.
When: Tuesday, November 15, 2022, noon Eastern.
Where: You can view the presentation on the NIH videocast website.