Advertising Meetings, Workshops, and Courses
If you would like a meeting, workshop, or course notice added to this page, please email your request to the ARO Executive Office at headquarters@aro.org. ARO requests reciprocal advertising of our MidWinter Meeting.
---
CANCELLATION – 2021 Biology of the Inner Ear Course, Marine Biological Laboratory, Woods Hole, MA
We regret to announce that, due to the ongoing COVID-19 pandemic, the 2021 Biology of the Inner Ear course has been postponed until the summer of 2022. Details of the 2022 course will be made available towards the end of 2021 on the course website (https://www.mbl.edu/education/courses/biology-of-the-inner-ear/), the ARO website and at the 2022 ARO MidWinter Meeting.
---

Science Talk is a non-profit that empowers and inspires the science communication community to expand their communication potential and affect the world. We define "science communicator" as anyone who engages in science communication and outreach activities, from grad students who write a blog, to faculty delivering science café talks, to science of scicomm researchers, scicomm trainers, public information officers, science writers, museum and zoo staff, YouTube content creators, and more.
Science Talk '21 is happening… virtually!
Connect with your community of professional science communicators over three days of workshops, panel discussions, presentations, and lots of networking opportunities.
Learn, explore, and share with other Science Talkers!
March 24-26, 2021 – Register at early-bird rates until Jan. 31st!
The conference line-up includes keynotes by Ella Al'Shamahi (National Geographic Explorer) and Ed Yong & Liz Neeley (The Atlantic & Liminal), exciting science communication workshops and presentations by individuals from AAAS, Kavli, Lifeomic, NPR, Rita Allen, and USGS among others, networking, panel discussions, and a scicomm poster & art session.
We are still accepting submissions for science communication, outreach, and engagement poster presentations and science-inspired art until the end of January. We also have a limited number of registration awards for science communicators needing a little extra support during this challenging time. Award applications are due Feb 5th.
Don't miss your chance to be a part of Science Talk '21!
---


Vestibular-Oriented Research Meeting
February 16-17,2021 (from noon to 6 p.m. Eastern time)
For more information click here.
---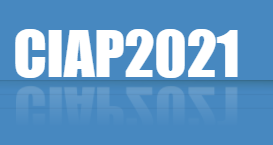 2021 Conference on Implantable Auditory Prostheses (CIAP)
Granlibakken Conference Center
Lake Tahoe, California
July 11-16, 2021
An international research conference on cochlear implants and auditory brainstem implants
For more information click here.