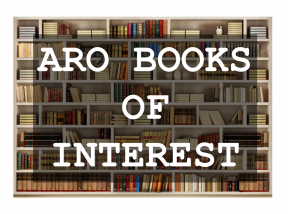 ARO is proud of its members and wants to highlight their written work! Share you publications with the ARO Executive Office at headquarters@aro.org so we may add it to the 'ARO Books of Interest' reading list!
"I Was Here!: Life, Science and Art in Turbulent Times"

Written by Peter Dallos, Ph.D

"The Impacts of Racism and Bias on Black People Pursuing Careers in Science, Engineering, and Medicine"

Contributed to by National Academies of Sciences, Engineering, and Medicine; Policy and Global Affairs; Health and Medicine Division; Roundtable on Black Men and Black Women in Science, Engineering, and Medicine; Cato T. Laurencin, Editor; Cedric M. Bright and Camara P. Jones, Rapporteurs
*ARO is please to recognize the work of its members, however, the views, information, or opinions expressed in the featured works are solely those of the individuals involved and do not necessarily represent the views of the Association for Research in Otolaryngology.